fmProducts
fmDialogProdAssignCat
This chapter describes how to manage products, VirtueMart product descriptions, upload product images, or remove products, manage VirtueMart options and much more.
Product management with Store Manager for VirtueMart is very simple. You have all necessary tools for adding products and you have no limitation of their number, number of their categories and subcategories. Products section shows you the list of products and their data organized in tables. You can arrange the way your products are displayed using filter by selected category, or show all grouped. It is very easy to make mass changes to your products using show all grouped filter as you can see all data at once. Helpful hints bring you all information you need to arrange your products view the way you need it.




Product grid in Store Manager for VirtueMart represents the list of existing at your store products and their child products. You just press the arrow in the 'ID' column and you will see the list of all available variants of the specific 
item. 


Basic Operations (Add, Edit, Delete)
To perform basic operations you can use Products toolbar:
In product  context menu or toolbar, you can find the following features:
 

Export product details to Excel/HTML/txt/xml/csv/xls/xlsx allows you to save data that you can see in the grid below into Excel or HTML or others files instantly.
 
Take a note, you can add the selected positions to eBay/Amazon/IceCat/PDF Catalog/QuickBooks listing directly from the Products page of Store Manager


Just choose the products you want to use and attract the right-mouse clicking to launch the context menu with the necessary commands.
Perform the actions in the following forms:
-
amazon listing
- select the available listing from the provided ones 
or create new listing for the selected positions. 
Press 'OK' to save the changes.
- eBay listing - select listing from the existing ones or create additional listing for the highlighted products by pressing the button in the form: 
Press the button to confirm and save current updates - 'OK'.
- 
ICEcat - will open the Matching Products step of the ICEcat Synchronization process with the products you have chosen on the Products page. 
You can proceed with the synchronization by using the options of the addon.
- PDF catalog - add selected items to the Catalog of the PDF Creator Addon: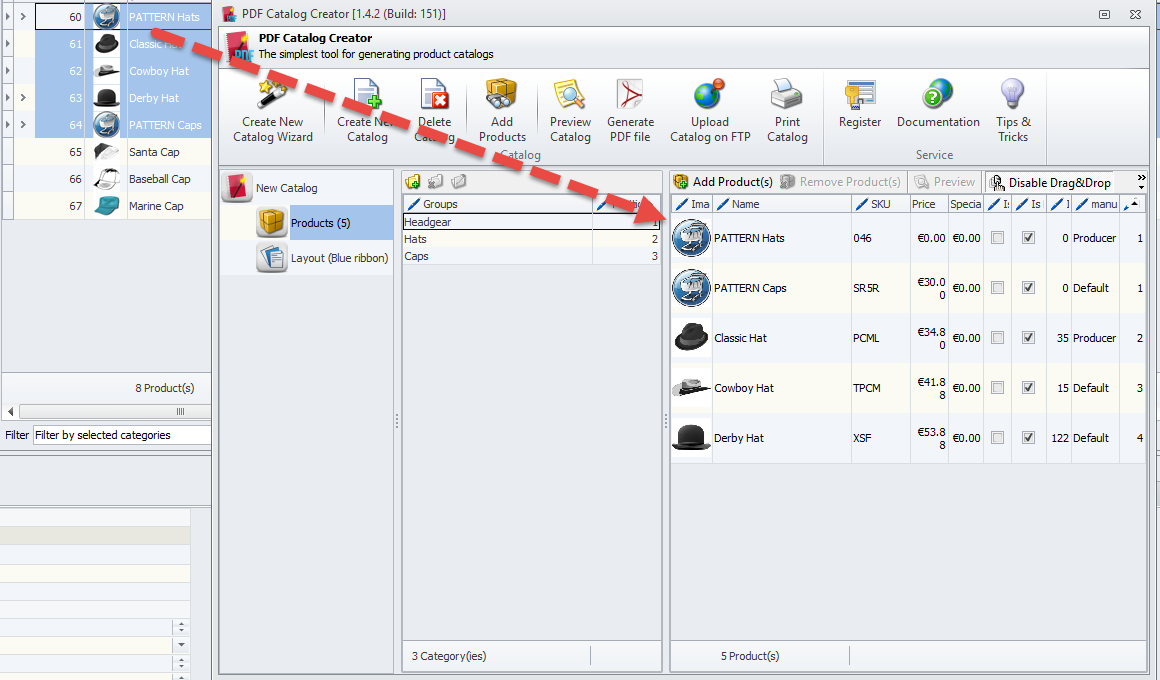 You will see the products listing with the selected items which have been added to the catalog in PDF automatically. 
- QuickBooks Export - automatically forms the listing with the positions, highlighted on the Products page of Store Manager and opens on the 'Export Preview Data' step of the Addon export operation :
You can assign  selected product(s) to one or more categories of the store just a couple clicks of your mouse by using the 'Assign Category' option -
Check VirtueMart Product Custom Fields section to find out how to create product options and their values and assign them to products.