You can change the current skin of Store Manager for VirtueMart to another by choosing from a large list of existing ones in
Settings
tab of the
top menu
. 

These themes (or skins) help you to colorize Store Manager according to your mood or other personal preferences.  All possible variants you can see in the listing below:
To experiment with the external design of the program enough to click on one of the suggested skin and 
your Store Manager will change depending on the selected theme. For example:
 - 'Caramel': 
- 'Office 2007 Green'
theme
- 'Springtime' theme
- 'Darkroom' theme.
You can also use one of the themes dedicated to the special occasion. For example:
- Christmas time: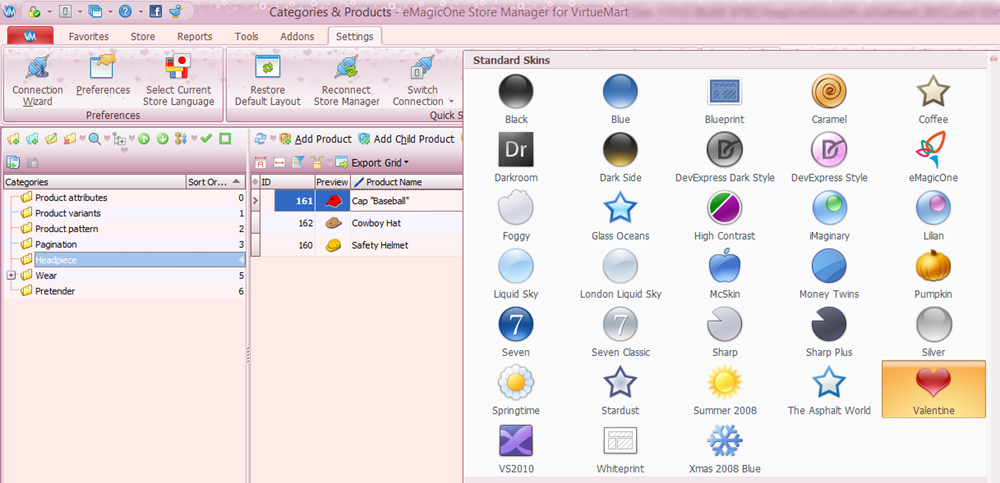 - Halloween etc: