fmOrders
fmDialogSearchOrd,  fmDialogChangeOrderStatus


Store Manager for VirtueMart provides the total order management and order solution for your business. 
You get  detailed VirtueMart orders managing, orders' sorting using various filters, order status types managing, maintaining 
order products, calculating discounts, shipping and payment methods. 
It goes without saying that you can print order details, invoices, packing slip - and everything in high gear.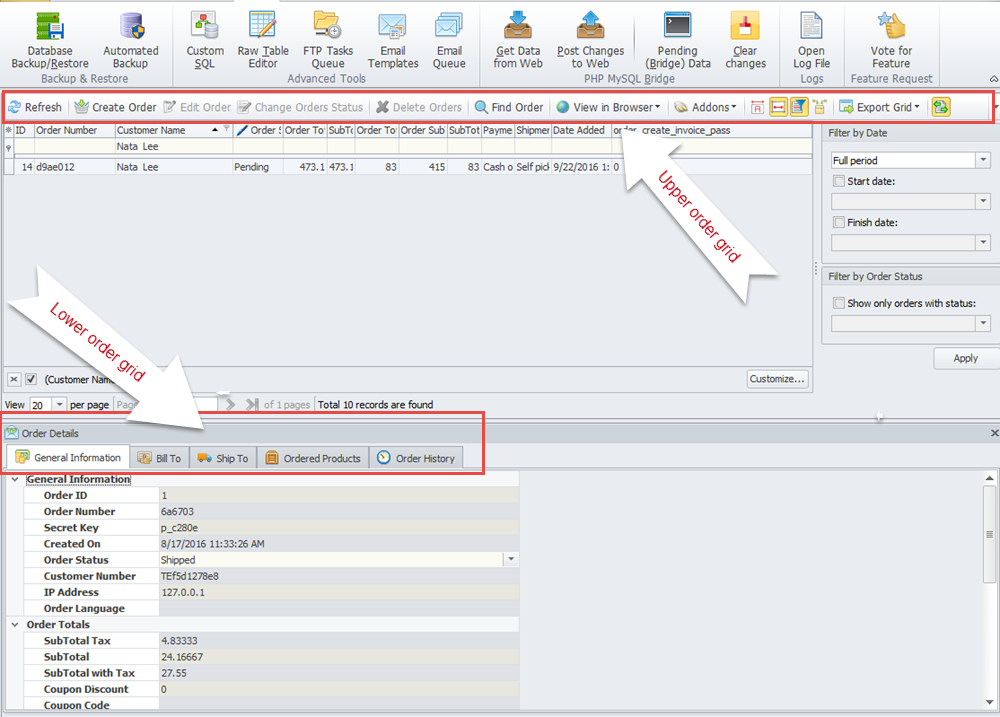 Order Lower Grid 
Order ID - The unique ID of the order.
Order Number - The unique number assigned by your store for the order.
Secret Key - generate automatically, used to identify an order.
Created on - Date the order was placed.
Order status - You can change the status of the order here. Status is assigned by your store after a customer places an order such as PENDING so you can easily sort the orders for processing. Default statuses are Pending, Confirmed, Cancelled, Refunded, and Shipped.
Order Totals:
Orders Section  displays all the necessary information in general view. You can set filters and preview particular orders with the help of the filter by "Date", or filter by "Order Status" but don't forget to Apply filters to see the result. 
As well as you can find Reports option in the top Orders toolbar: